Towards a global, open, stable and secure Internet that is affordable and accessible to the entire Asia Pacific community.
The Internet is now an essential fact of life, providing employment, livelihood, health, education, access to government services, and much more for billions of people.
In the Asia Pacific, billions of people remain unconnected,  and billions more have only limited, slow and unreliable access to the Internet. A 'digital divide' exists not only between the 'connected' and the 'unconnected', but between those who enjoy dependable, fast, secure services and those who do not, with serious implications on achieve sustainable social and economic development in the region.
With reliable, affordable access to a quality Internet, billions of people can be healthier, better educated, and more productive members of society.
The growth and development of the Internet across the Asia Pacific is at a critical juncture: we have the opportunity now to boost investment in building capacity (both people and infrastructure) to foster an open, stable and secure Internet, accessible to all.
---
In the Asia Pacific
4.3 billion people (55% of total global population)
1.5 billion only have limited, slow or unreliable access to the internet
2.03 billion do not have
access to the Internet
---
Foundation news
Latest news about the APNIC Foundation.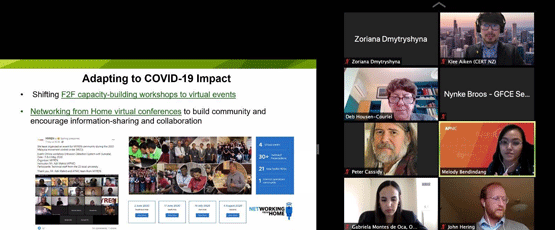 Event Wrap: GFCE-V Meeting 2020
By Bhadrika Magan on Tue, 30 Jun 2020
APNIC participated at the GFCE-V Meeting 2020 sub-events from 15 April to 1 June 2020.

Strengthening the foundation for PNG's digital future
By Duncan Macintosh on Wed, 13 May 2020
Around 250 technical staff from 96 organizations across PNG have benefitted from the technical training project, strengthening local capacity to develop and maintain Internet connectivity.